The Conversion Tracking & attribution platform for performance marketers.
TrackingDesk boosts your ROI by perfectly tracking and attributing conversions from any Affiliate Network and across all your marketing channels.
Campaign Management
Boost your marketing ROI
Run campaigns across any ad networks & organic sources, and attribute conversions, revenues and costs across your channels.
All your marketing data in one platform
Work smarter
TrackingDesk allows you to measure and attrribute all your conversions in real time and visualize all your marketing performances in one place.
Integrations
Scale with smart data
TrackingDesk allows data-driven marketers to work smarter by automating marketing data distribution and letting them feed this data into any destination they want.
The Conversion Tracking Loop
Track , measure, optimize & improve your campaigns' performances. Over and over again.
Connect your accounts
Easily connect your traffic sources, affiliate networks and funnels in TrackingDesk and instantly streamline your marketing data across your stack.
Build Campaigns
Build campaigns for any type of any ad networks and get all URL parameters (not only UTM's) so you can extract the most vaulable data from your paid clicks.
Collect campaign data
No matter the type of campaings you run, TrackingDesk will capture standard and custom campaign attributes, across any type of ad networks.
Track conversions
Instantly measure your campaigns ROI & identify your top traffic segments across all your campaigns, traffic sources, affiliate networks & advertisers.
Campaign optimization
Lower your CPA cost using built-in targing rules, AB testing, smart call to actions, landing page rotations, multi conversion goal tracking and actionable insights.
Data integrations
Amplify the value of your conversions by sending conversion data to any marketing tools through our Zapier or Integromat integrations.
Work with your favorite ad networks & affiliate networks
Instantly connect your TrackingDesk account with your favorite ad networks, traffic sources & affiliate networks.
Google Ads
Facebook Ads

Bing Ads
Taboola
PropelllerAds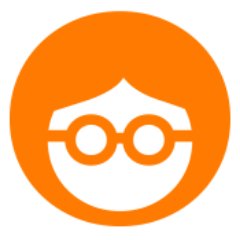 Outbrain
Our ever expanding ad network's integrations allow you to instantly add new networks and precisely attribute conversions.
Add your favorite affiliate networks in TrackingDesk so you can track, AB test and optimize your traffic distribution.
With our Zapier integration, connect your  campaign data with the apps and services you use every day.
Analytics & Actionable Insights
Once you start using TrackingDesk, you instantly gain access to actionable campaign insights. Group, filter, slice and pivot literrally any type of campaign attributes so you can pinpoint, your most valuable traffic and audience attributes.
Connect your favorite marketing apps with TrackingDesk and leverage your campaign data across different channels, attribute conversions to subscribers or provide reporting access to media partners, clients or remote workers.
Performance Marketers Love TrackingDesk
TrackingDesk is packed with features built for performance marketers.
Fully Integrated
Quickly connect your favorite ad networks & affiliate networks.
Run Any Type of Campaigns
PPC, Native, Social Media or SEO, TrackingDesk has you fully covered.
Continuous Development
Benefit from the latest developments in the advertising industry.
Fully Documented
An extensive documentation and "how to" guides available so you can easily setup your account.
Tailored for PPC
Fully integrated and compliant with AdWords and Bing Ads, so you can work with confidence.
Professional Support
Our Support Team is always ready to answer your question and help with any issue.
Plans that scale with your growth
All our plans include all standard platform features.
Personal
$
50
Per Month
Up to 100k Tracked Events Per Month Overage $0.1 CPM
Platform Standard Features
Affiliate
Most Popular
$
100
Per Month
Up to 1.5M Tracked Events Per Month Overage $0.03 CPM
Super Affiliate
$
200
Per Month
Up to 5M Tracked Events per month Overage 0.03 CPM
Unlimited Custom Tracking Domains
1 Free AdWords Integration
* Custom Integrations, Google Ads and Zapier access can be added to your account as separate "add-ons". Learn more
"Wow, that's all I can say. I felt in love with Trackingdesk. Before I used Trackingdesk I needed to create multiple promotional pages to track my traffic sources while promoting affiliate offers. Now I simply use one link that tracks all my traffic channels and conversions. No more guessing which channel converts best!"
Founder & SEO Consultant, Unified Media Inc.
Customer for over 6 months
"We've been using TrackingDesk for the past several years and have nothing but praise about the accuracy of their tracking, the great visualization as well as the ease of setting up and managing campaigns."
CEO & President OnwardClick
Customer for over 2 years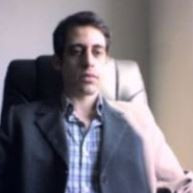 "TrackingDesk was the foundation for all our marketing operations past 3 years. The focus on performance marketing and data integration, helps us reduce IT cost, improve campaign ROAS and gives us perfect agility"
Customer for over 3 years
"I am very satisfied with the partnership I have with TrackingDesk. I have the chance to group all my campaigns in one place and I can monitor all the traffic I get with the statistics. The service is perfect and it help optimizing my business!
Customer for over 12 months