The TrackingDesk Platform
Learn about the TrackingDesk platform's building blocks and the role they play in your marketing workflows.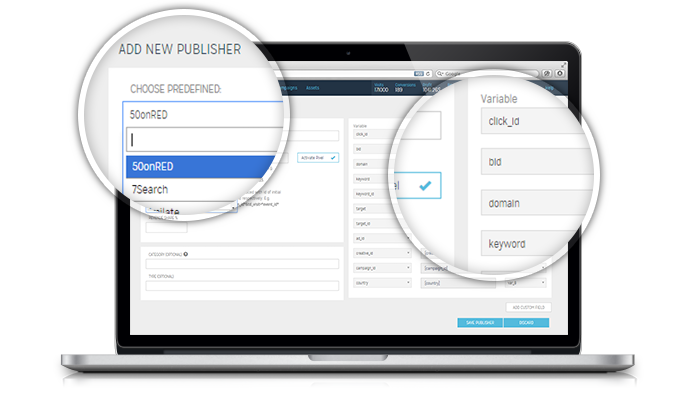 Traffic Sources & Ad Networks
Perfect attribution and tracking starts with the configuration of your marketing channels.
Dozens of integrated Traffic Sources
Postback URLs with multiple goals
Over 30 predefined parameters
Conversion Goal Mapping
Support for Webhooks
Affiliate Networks & Advertisers
Manage your advertisers, affiliate networks, offers and ecommerce sites properties.
Define targeting rules so you can easily build your marketing funnels.
Advanced conversion funnel tracking
Advanced user targeting rules 
Support for Deeplinking
Custom tracking parameters
Postback URL (s2s) & Pixel Tracking
Hundreds of affiliate networks integrations.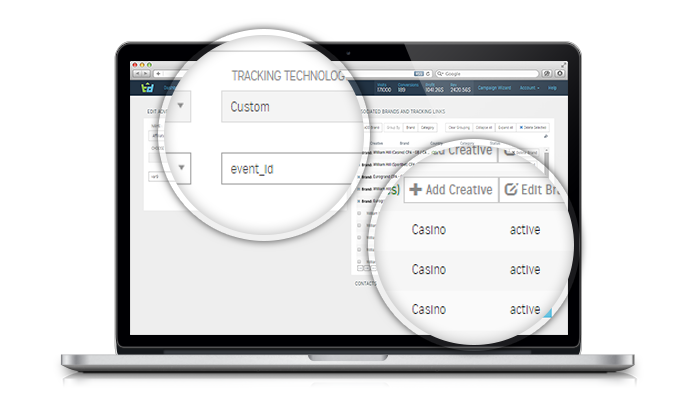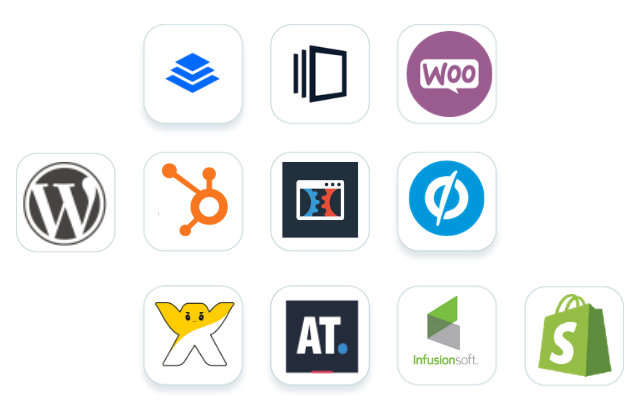 Add your marketing assets such as landing pages, websites or funnels.
Smart Call To Actions
Targeting Rules
Pass dynamic parameters
AB Testing
The campaign management interface allows you to connect traffic sources, landing pages and offers. This is where you can apply targeting rules, landing page rotation, funnels and traffic distribution.
Direct-Linking Campaigns
Landing page rotation
SmartLinking campaigns
Smart Call to Action
Traffic Fallback Options
Organic Tracking Scripts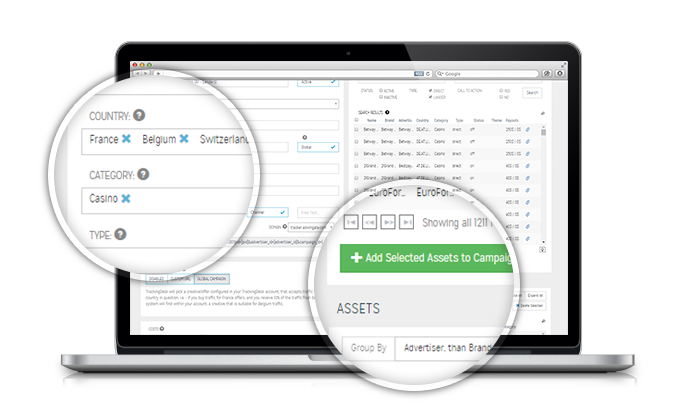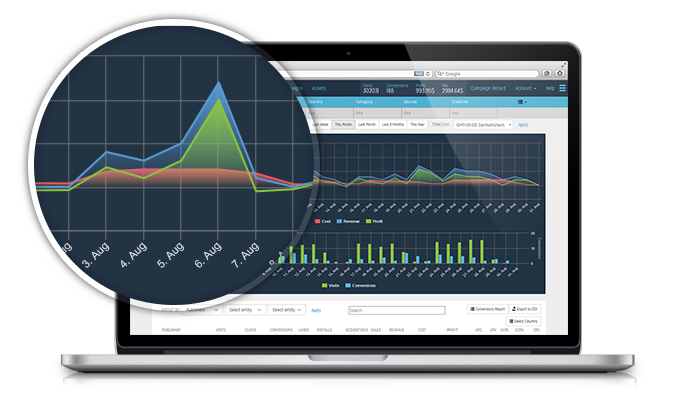 The Analytics module gives you actionable insights on your campaign's performances so you can make smart and quick decisions and boost your ROI.
Easily filter in/out traffic segments
Compare multiple campaigns
Group your stats with multiple dimensions,
Identify ROI positive traffic segments 
Identify top converting offers.