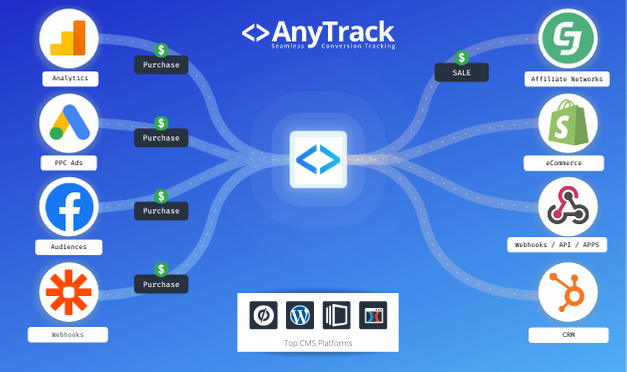 Why AnyTrack is the best TrackingDesk alternative
AnyTrack is the next generation conversion tracking platform. It's so easy and quick to set up that you'll start tracking any type of paid or organic traffic in five minutes or less. The platform is favored by PPC, Facebook and Native ads marketers, as it integrates with all platforms via API.
And if you are a SEO / content marketer, you'll love it because you'll be able to tie your affiliate conversions with your content, through Google Analytics. 
One click setup with over 50 affiliate networks (i.e. ClickBank, CJ, Impact)
Native API integration with Google, Facebook.
Send conversions to any business apps using Zapier (webhooks).
Never get your ad account banned, using their redirect-less tracking.