Below is our FAQ which which addresses general questions about the platform and our services. If you have technical questions, you should visit our Knowledge Base where you will find setup instructions.
TrackingDesk is a conversion tracking and attribution platform that helps digital marketers manage, track and measure the performance of their paid and organic traffic.
TrackingDesk supports server to server (also called postback tracking) tracking, image pixel tracking. Both methods also support the ability for your affiliate program to send conversion data to TrackingDesk.
TrackingDesk infrastructure runs on Amazon Web Service (AWS) and use elastic services to expand its resources if and when required. The platform can therefore absorb 1 Million hits or 10 Billion hits without being affected.
TrackingDesk redirect servers run on CloudFront Content Delivery Network (CDN) which is a worldwide infrastructure. The CDN protocol guarantees that your visitors will hit the closest server before being redirected to your landing page or affiliate network's landing page.
No. As opposed to other tracking platforms, TrackingDesk made the strategic choice to ease as much as possible the process of setting up tracking across your marketing stack. So beyond copy/pasting you do not need to be a developper or require a developper team to work with TrackingDesk.
No. As opposed to other platforms, TrackingDesk is a hosted service (cloud based service, SaaS) and you do not need to have your own hosting or VPS service.
No. TrackingDesk doesn't host landing pages. You will need your own server for that purppose or you will need to subscribe to one of the landing page service providers integrated with TrackingDesk.
Yes. Google Ads (formerly AdWords) is integrated in TrackingDesk which allows you to track all your Google Ads campaign attributes (keywords, adgroups, etc…) and send your conversion data to your Google Ads account.
No. There are content limitations such as hate speech, child pornography or defamatory content, that are not allowed. Generally speaking, you should comply with your local juridiction's laws regading the content you wish to promote.
Yes. As your data processor, we process your campaign data to provide you with our service. 
Yes. TrackingDesk is 100% agnostic and can also track mobile traffic.
To measure and improve your campaign's ROI and be more efficient in your digital marketing journey.
Affiliate marketers, media buyers, online marketing agencies, bloggers, funnel marketers, ecommerce shops, publishers and direct advertisers.
In other terms, TrackingDesk can be used by any type of digital marketers aiming at better measureing their campaign's performances.
No. TrackingDesk doesn't  have the necessary features to manage an affiliate program. While "tracking" is a common feature betweeen Affiliate Progams and TrackingDesk, there are other features such as Affiliate Management, Fraud, payment and such, that you will need to manage an affiliate program. You can find a list of affiliate management platforms here.
A traffic source is an entity from which you receive traffic. Google Ads, Bing Ads or RTXPlatform are traffic sources. It can also be a website with who you partner to get traffic from.
You can either select from the integrated traffic sources, or you can create your own traffic source. Follow the guidelines from our Knowledge Base.
No. TrackingDesk and Google Analyitics are very different platforms that serve very different purposes. TrackingDesk primarily use is to manage and measure campaigns, while Google Analytics is used to analyze your website marketing performances such as which content is consumed. Yet, by integrating Google Analytics and TrackingDesk, you can take advantage of both platforms and expand your campaign's reach.
Zapier is an automation tool that lets you connect your business applications through triggers and actions. For instance: When a sale happens in your Shopify Store, you can send this information to TrackingDesk.
Between $50 and $500 per month, depending on your traffic volume and requirements.
We provide in-app messenger and email support. 
We also host regular webinars where we go through the mains aspects of the platform setup. 
ClickFunnel provides you with the tools to build and manage your sales funnels. TrackingDesk helps you manage the ad campaigns which will send traffic to your funnels.
Yes. Our organic tracking script allows you to track your organic traffic whether from search, social or any other type of organic traffic. Read more about tracking SEO Return on Investment.

"Wow, that's all I can say. I felt in love with Trackingdesk. Before I used Trackingdesk I needed to create multiple promotional pages to track my traffic sources while promoting affiliate offers. Now I simply use one link that tracks all my traffic channels and conversions. No more guessing which channel converts best!"
Founder & SEO Consultant, Unified Media Inc.
Customer for over 6 months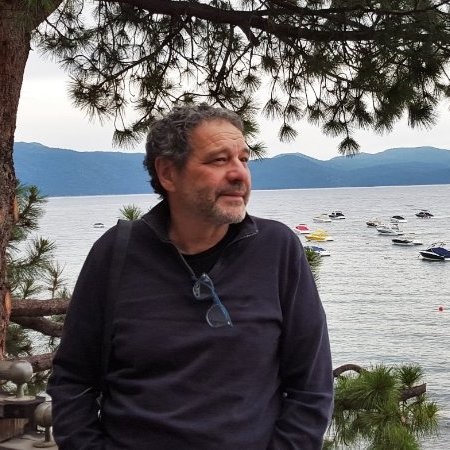 "We've been using TrackingDesk for the past several years and have nothing but praise about the accuracy of their tracking, the great visualization as well as the ease of setting up and managing campaigns."
CEO & President OnwardClick
Customer for over 2 years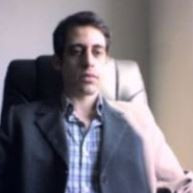 "TrackingDesk was the foundation for all our marketing operations past 3 years. The focus on performance marketing and data integration, helps us reduce IT cost, improve campaign ROAS and gives us perfect agility"
Customer for over 3 years
"I am very satisfied with the partnership I have with TrackingDesk. I have the chance to group all my campaigns in one place and I can monitor all the traffic I get with the statistics. The service is perfect and it help optimizing my business!
Customer for over 12 months